The mission of The Workplace Trauma Center is threefold:

Our first mission is to provide the highest quality crisis management services when and where you need them

Our second mission is to develop and deliver training programs aimed at preventing traumatic events from happening

Our third mission is to provide high impact corporate training programs designed to maintain a healthy and productive workforce.

Supporting Business Industry and Government in Times of Crisis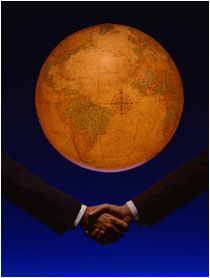 We live in emotionally traumatic times. Trauma in the workplace is an unfortunate reality of our society. When workplace trauma does occur, the business which is well prepared can best help their employees to cope and recover. Workplace trauma can range from the sudden death of an employee, an act of violence, a serious on the job accident, criminal acts or even downsizing and restructuring.
Untreated workplace trauma can lead to decreased productivity, increased health claims, poor morale and staff resignations. Prompt response by well trained specialists can relieve the stress resulting from trauma. As a leader in the provision of workplace crisis services, The Workplace Trauma Center can tailor a program to provide the appropriate level of response for a particular incident.
Our services are available worldwide!
Telephone: In the United States: 410 363-4432
International: 001 410 363-4432